Windows activation error: invalid product key
COA sticker may contain the concealment panel which consists of a small clear label with removable silver scratch-off material that has been applied to conceal a portion of the 25-characters of the product key. Do not try peel off or scratch the small clear transparent label. Please use a finger nail to gently scratch the silver surface off - start from the middle, not from the edge.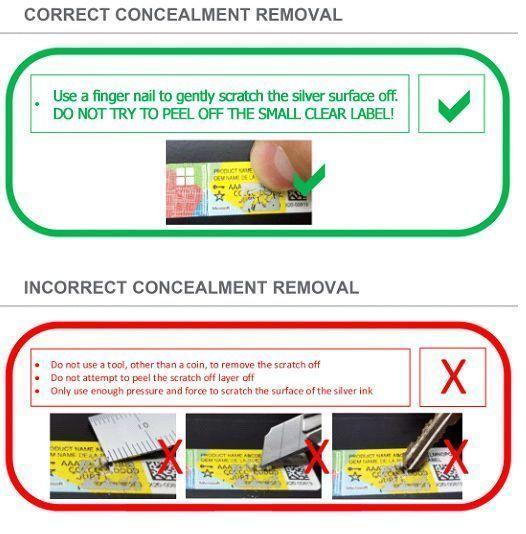 You might have mistyped your product key. Try retyping it.
- Select the Start button, then select Settings > Update & security > Activation
- Select Change product key, and then enter the 25-character product key.

Windows product keys are limited to the following lists of valid and invalid product key characters;
Acceptable characters:
Numbers : 2, 3, 4, 6, 7, 8, 9
Letters : B, C, D, F, G, H, J, K, M, P, Q, R, T, V, W, X, Y

Unacceptable characters:
Numbers : 1, 5, 0
Letters : A, E, I, L, O, S, U, Z

Attempting to enter any unacceptable characters, during product key entry, may result in an error